I think I might start blogging again...
So... there seems to have been a void lately in my life, something missing, something not quite right. No, its not my underwear, those are missing for a reason. I think its my little buddy inside trying to tell me that he misses Wez Says and all his little blogger buddies like Amera.

So - Im back. Well atleast for now. What do I have to say?... not much. In fact, maybe nothing.

I'll tell you one thing that I think is funny, is just how shitty Katie Couric is and how major she has flopped trying to be the new face of CBS News. Check out these ratings... She is getting piss pounded aka nobody is watching her try to read the news off a teleprompter.

COURIC: CBS 'EVENING NEWS' RATINGS DISASTER
Monday, Oct. 16, 2006

NEW YORK CITY
WABC 7.1
WNBC 5.3
WCBS 3.7

LOS ANGELES
KABC 5.9
KNBC 3.1
KCBS 1.5

WASHINGTON, DC
NBC 9.3
ABC 7.8
CBS 2.5


On another note.. here are some pics of the lovely Scarlett Johansson from the November 06 issue of Esquire.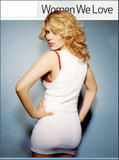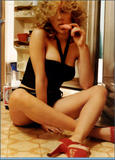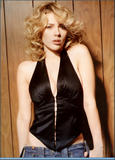 ps

I never really did french kiss Kelly Kapowski. Now, Preppy, give me back my bomber jacket.